The series of PRO SKI-Simulator Training equipment (machines) can imitate the skiing turns completely. This ski devices are designed for learning or refining your ski turn. The construction of the equipment allows performing exercises for beginners as well as advanced level users. They are very simple to use and require no help.
This training equipment has been developed and optimized by experienced skiers. The PRO SKI Simulator can help you to learn the motion-technique and to train both your coordination and endurance at the same time. You will be able to position your body properly and keep your balance. Ski slopes will appear especially easy to you, because the rhythm of your motion will have already been internalized.
ROTATION PLATFORM
This special slope frame or rotation platform is able to perfectly imitate a carving ski turn. The platform turns left and right (although not all the way around), and is at an angle, just like a real ski slope. Additionally, there are special little holes at the base of the Ski Simulator, where you can stick ski-poles.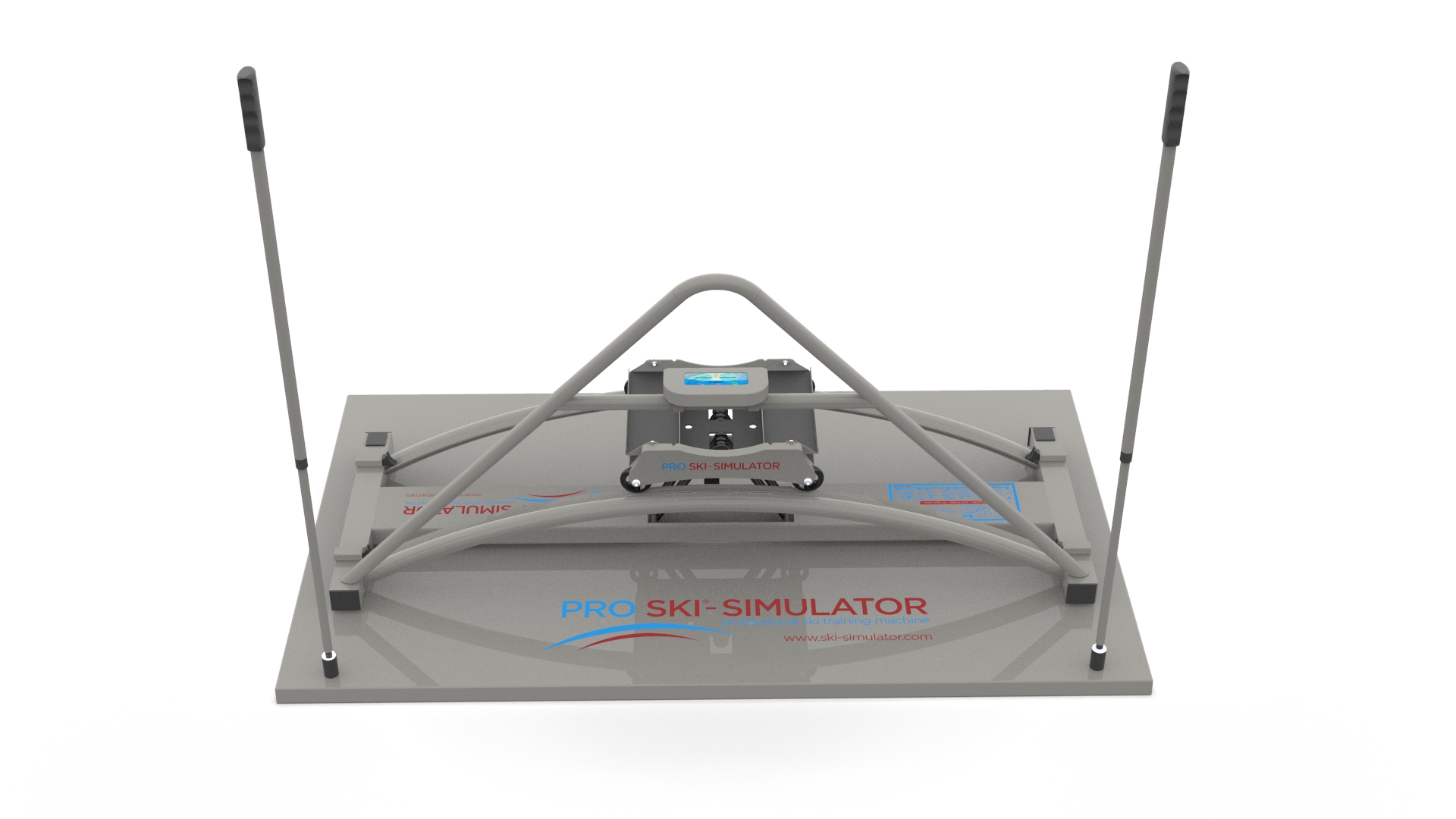 BASIC FRAME
The Basic frame provides a support system and fixtures for ski-poles. Holding the frame during the workout will help you keep the balance. More advanced skiers can let go of the frame and workout with their hands free or holding ski-poles, as shown in the videos.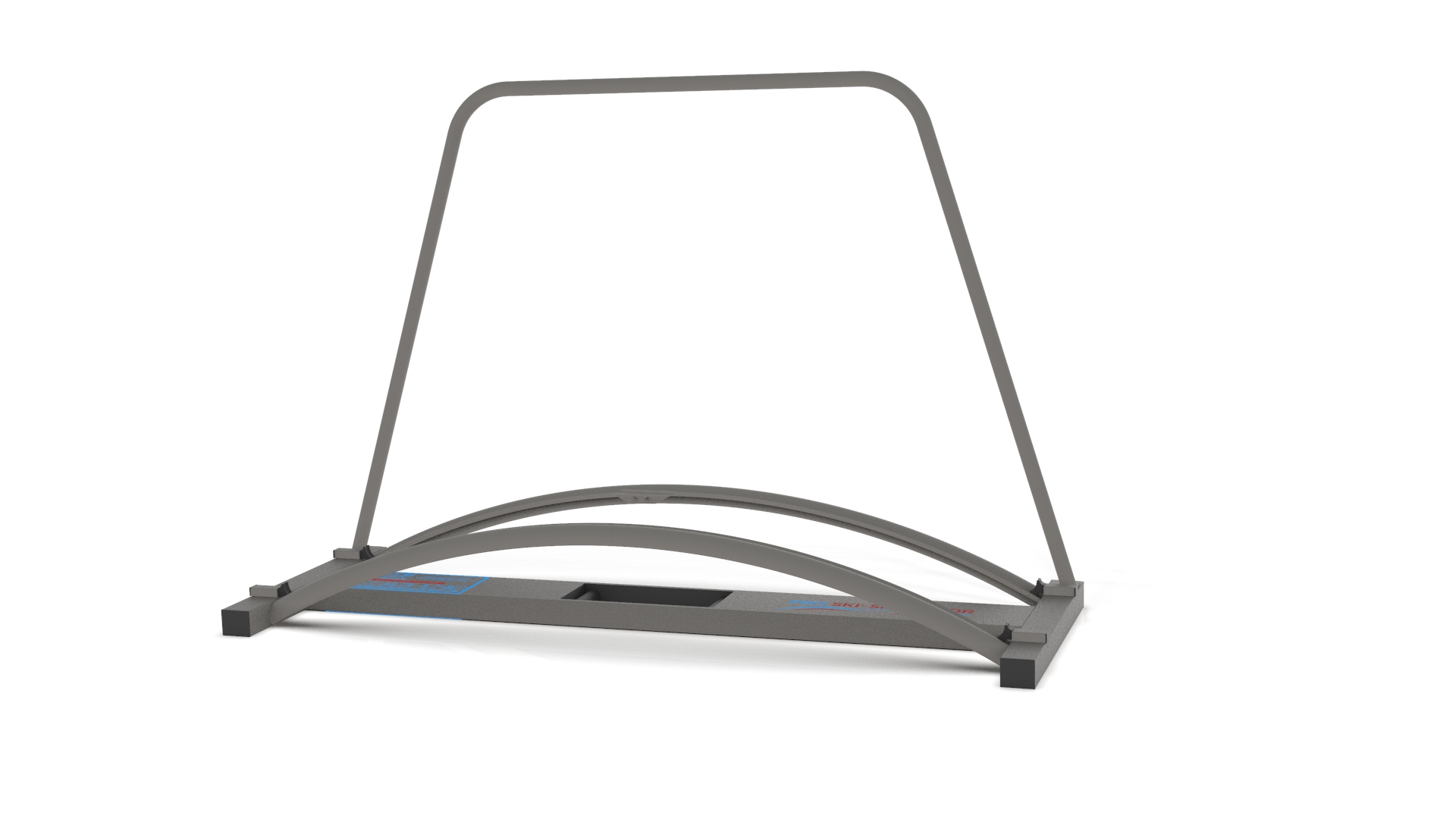 ST CONTROL COMPUTER
The PROSKI simulator training computer is a sophisticated electronic device, which provides critical assessment of the ski training performed on the PROSKI simulator. All results are recorded and shown on the flash memory, which can be connected via USB. This allows an accurate evaluation of the training.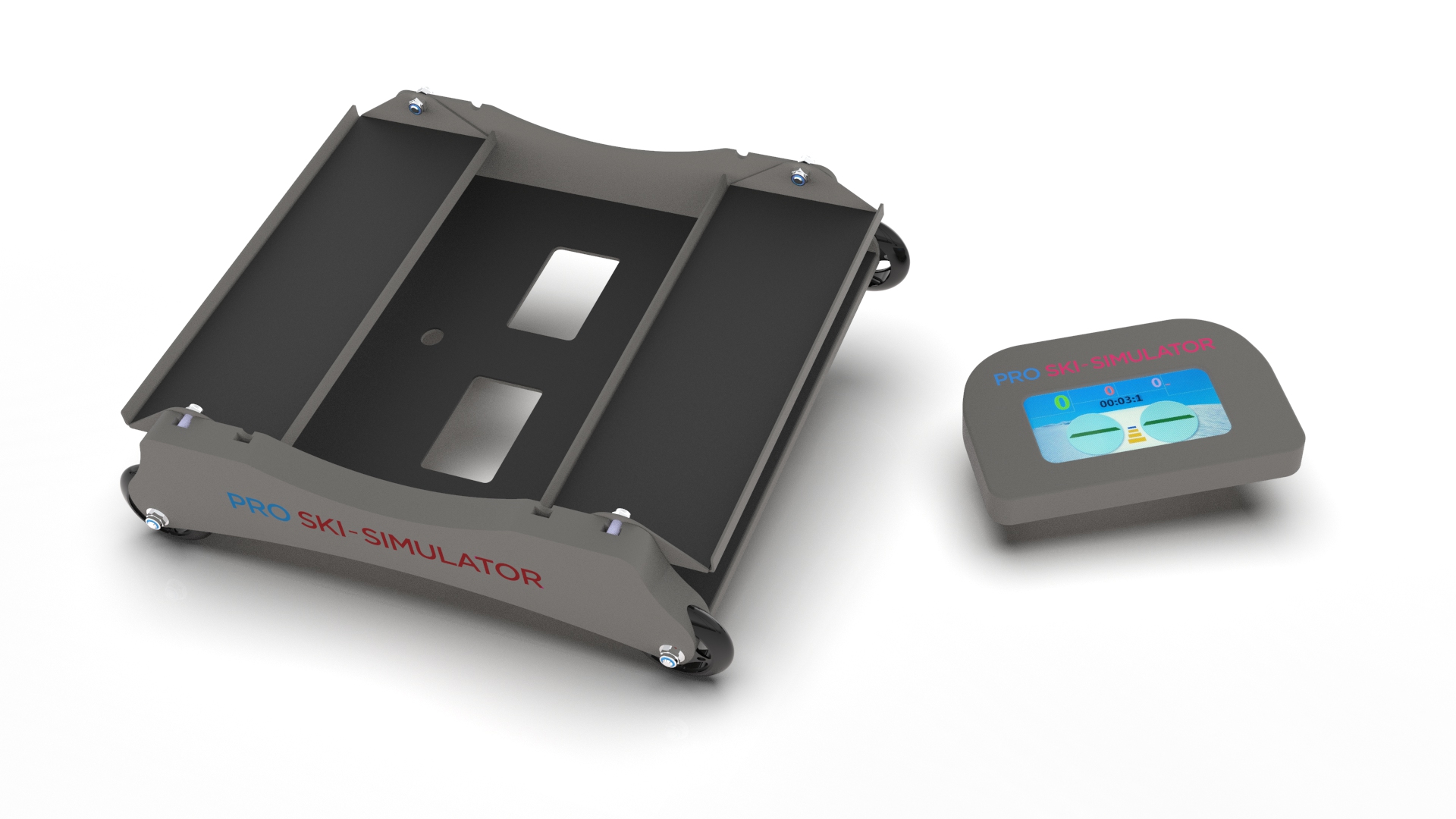 NEW BASIC MINI SKI MACHINE
BASIC MINI SKI MACHINE is designed primarily for children and youth to 13 years (up to 145cm), but are suitable also for low intensity aerobic exercises for adults. Recommended for institutions that deal with the physical education of children and youth.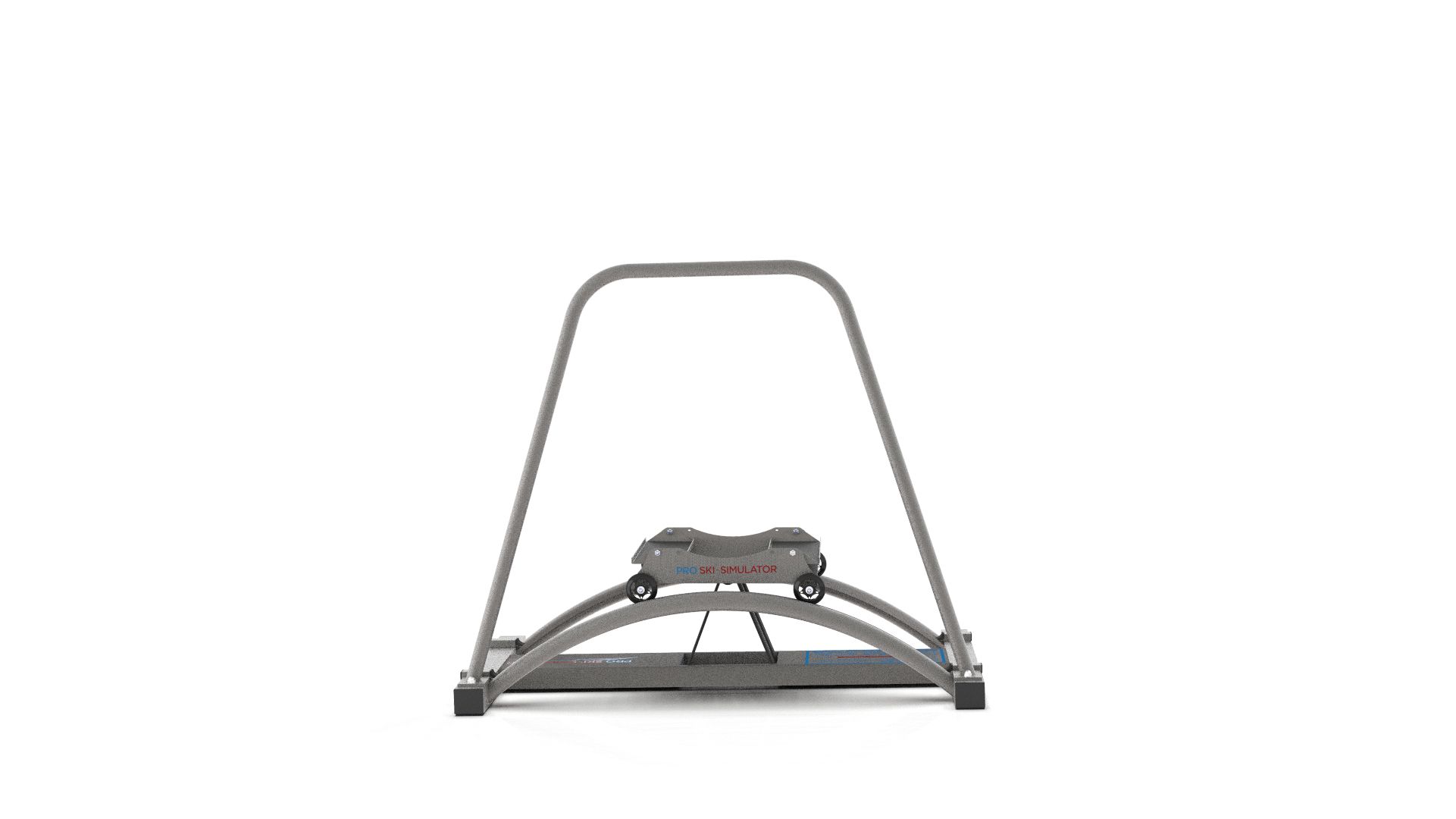 NEW POWER SKI MACHINE 
The POWER SKI MACHINE has been developed for more advanced skiers. The difference between this and other PRO ski simulator devices is the size and setting option (up to 8 elastic ropes) as well as the possibility of using ski boots while exercising.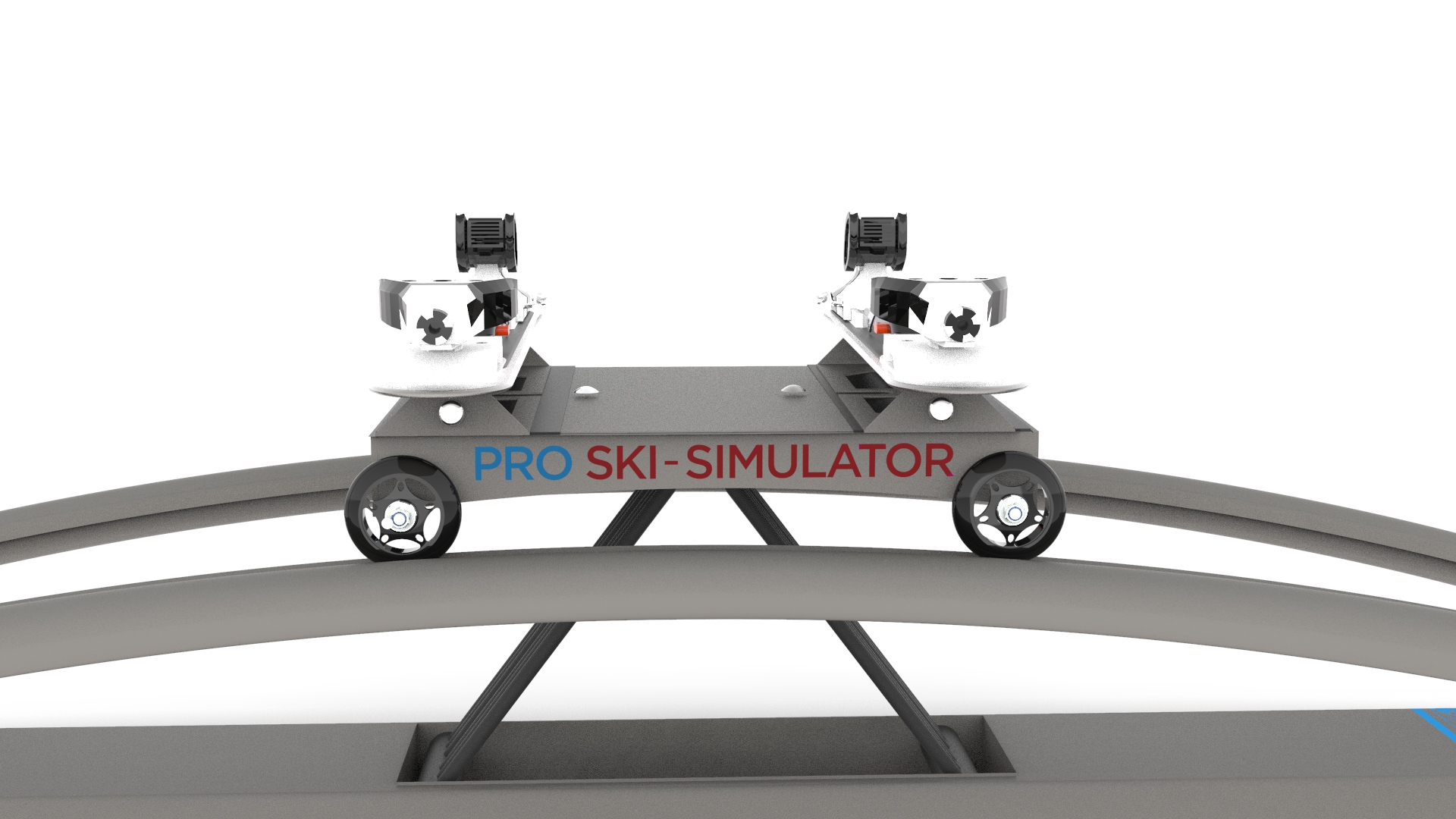 PRO SKI UP
TRAINING SYSTEM
PRO SKI TRAINING and PRO SKI UP training system for everyone, whether you are a beginner or professional. Find your studio or fitness and start today!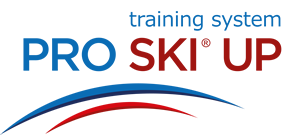 Exercising with PRO ski simulator will not only teach you the basics of skiing if you are a beginner, but will master your skiing performance if you are an advanced skier. Once you've trained on the simulator you will find the different skiing techniques easier to apply on the snow.